Welcome! Here you will find photos on many topics and subjects that are available to agencies for a wide range of uses including advertising and editorial purposes. We have many private, corporate and governmental clients. It may be that you simply want a print of the event for your personal enjoyment. Please contact us to discuss your requirements.

We cover a wide range of events and take photos of items and areas that inspire us. Our stock photos are available in a myriad of subjects, and we have thousands that are not online yet, so if you are looking for a particular image, let us know and we'll see if we can help.

All photos on this site are low resolution, but any photo purchased will be high resolution with sharp detail.

To learn more about us click here: ABOUT US

To contact us click here: CONTACT US



You can also email us with any query or request to purchase at: info@gigapics.co.uk



Peter Garwood and Linda Sladek Garwood's gallery contains 208 photos.
News
No news stories have been added yet.
Gallery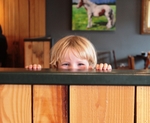 Coffee Time October 2012

(Contains 61 photos)
JOHN ROBERT TRENCHARD 21

(Contains 18 photos)
ROSIE OCTOBER 2nd 2017

(Contains 74 photos)
Farm Party 2017

(Contains 95 photos)
Farm Party 2017
Client samples

(Contains 164 photos)


Here are examples of our work at events taken across numerous stage shows in the UK.
1978 Optometry Alumni

(Contains 58 photos)
Pictures taken of the 1978 graduands from Cardiff Optometry School with some shots of the lecturers of the day. Taken 1977-1978 and some in 1979.
Duke of Gloucester Visits Raikes's House in Gloucester, September 7, 2009

(Contains 140 photos)
Wedding Colorado

(Contains 245 photos)
Wedding Colorado
TRELLECH IN THE SNOW MARCH 2018

(Contains 69 photos)
HEADSTONES

(Contains 3 photos)
DEREK JONES Awarded Legion d'Honneur Nov 1st at Monmouth

(Contains 12 photos)
Congratulations Normandy Veteran Derek Jones of Monmouth awarded the Legion d'Honneur Nov 1st at Monmouth, Thank you for your war service.
IAN AND LESLEY MARRY

(Contains 30 photos)
DAVIES FAMILY PICTURES

(Contains 73 photos)
NEW YEAR AT CLAYPITS

(Contains 15 photos)